I posted last week about my
pottering attempts on the dining room
. Are you all ready to see the finished product?
Just a reminder, this is what I started with a week ago: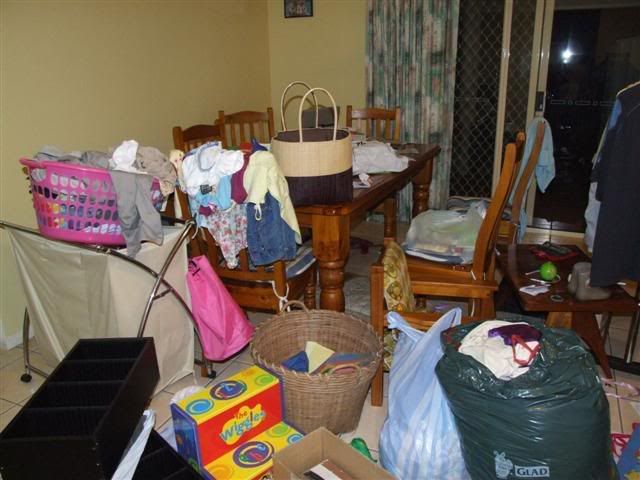 And to prove there's a table under all that, here is the finished product:

The best part? My WHOLE HOUSE looks like that now. The only part that needs any sort of work is the garage. Which I will be working on on Thursday. I'm having two days off after the marathon cleaning effort I've been on this week. Maintenance only people!
I do have one, minor problem this week though... My house is so tidy, I don't have anywhere to tackle.