At Kin's Home! The trees (finally!) went up last night,, with a lot of help from the kids. This is the "main" tree in the lounge room, complete with presents underneath, than's to my parents and sister-in-law who sent me home with a pile of presents from our holiday.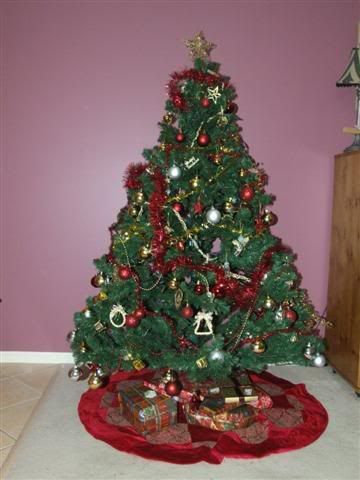 This is our "second" tree (yes Kelley, I only have 2) in the dining room.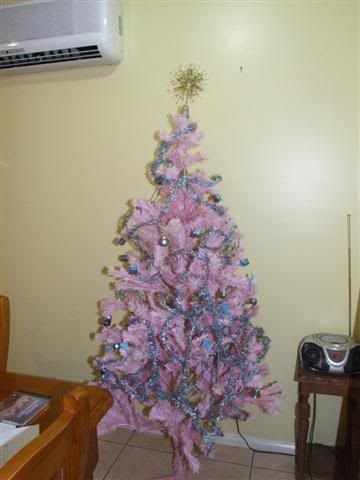 That's all I have today, I'm off to the Big Smoke today to deliver some Tupperware and go shopping with my mother-in-law. Course I have a tonne of stuff to do before I go, which means I should probably get up and do it....